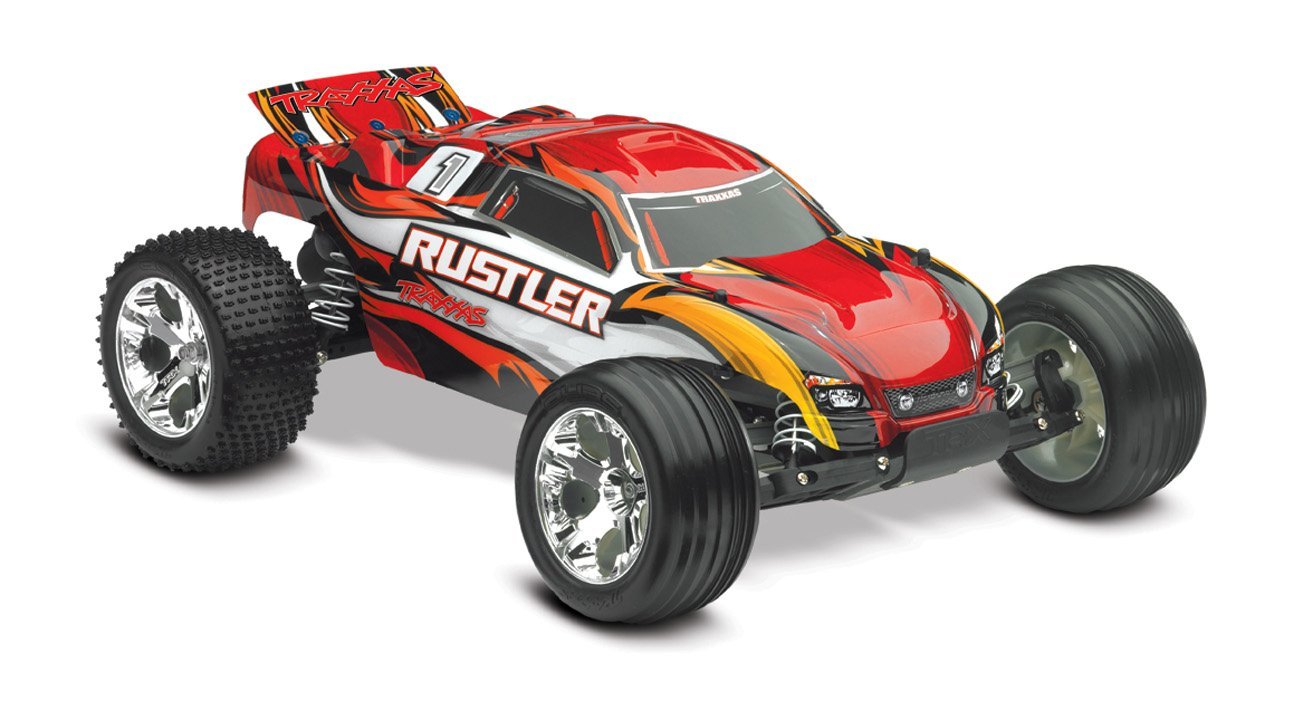 Traxxas is without a doubt, one of the most popular names in the world of RC cars. This fact has been acknowledged by almost everyone around the world. They were the pioneers in the field of ready to run (RTR) hobby grade RC cars and have continued to introduce new innovations over the years.
They might be expensive but are a must have for every RC collector. Here are some of their most popular RC cars: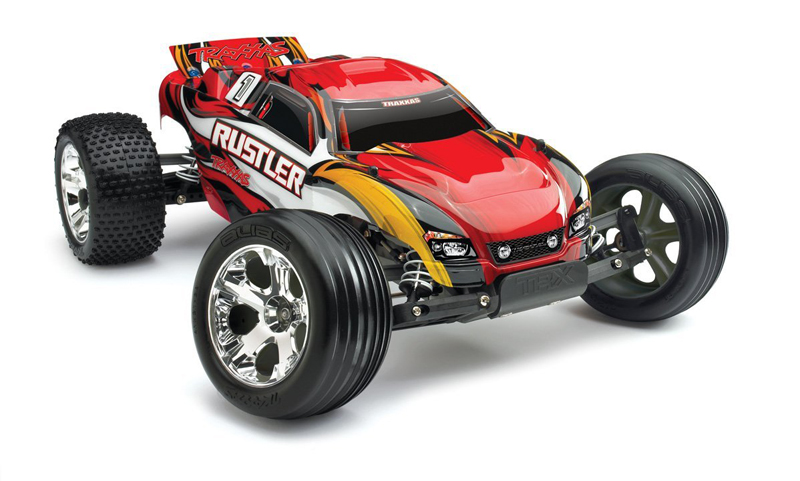 This ready to run model is a 1/10 scale rustler and has all waterproof components. Traxxas Rustler XL-5 with Water Proof has an internal antenna, can run on all kinds of terrains and has a twelve turn 550 modified motor, which powers up to give a speed of 35mph and is one of the high speed RC cars in the market.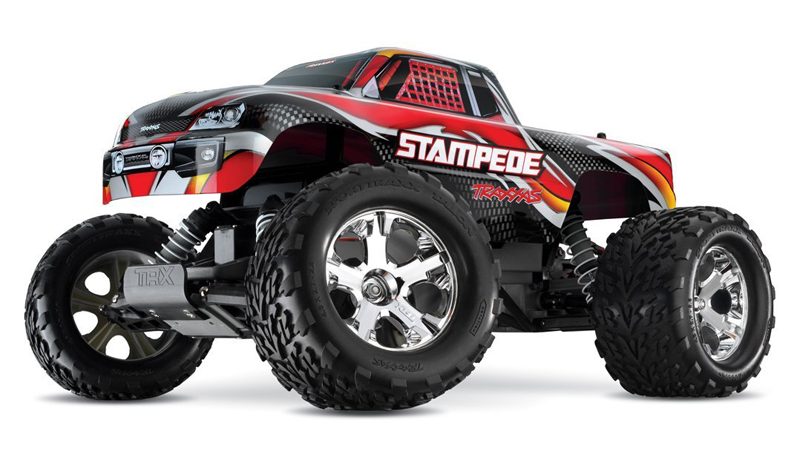 Traxxas Stampede 2WD Monster Truck runs on a radio control of 2.4 GHz. The best part of this model is its ruggedly tough large tires, which are highly durable, compliment all kinds of terrains with ease and will not wear off even in harsh conditions.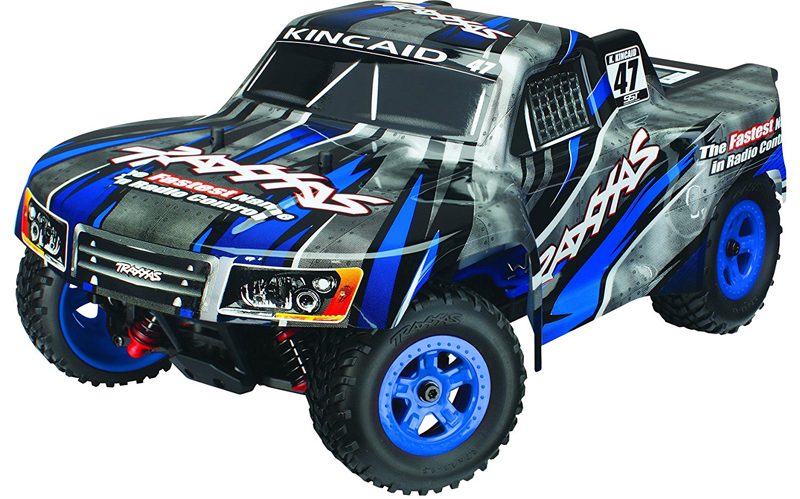 Traxxas LaTrax SST 76044-1 RC truck is a Ready-To-Run model that has a nylon coated chassis. It has six cells of 7.2V rechargeable battery of NiMH. It is suitable for all kinds of terrains but regular check-ups and maintenance will be required nevertheless.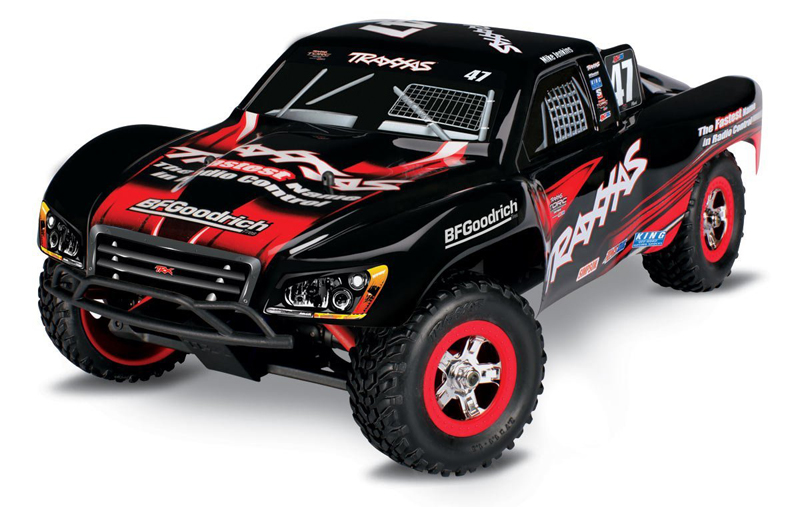 Traxxas Slash 4WD 70054-1 racing truck and like all Traxxas remote control car, it comes in a ready to run(or RTR) condition. It also uses a 550-titan motor which gives a powerful acceleration. It uses six rechargeable batteries of NiMh.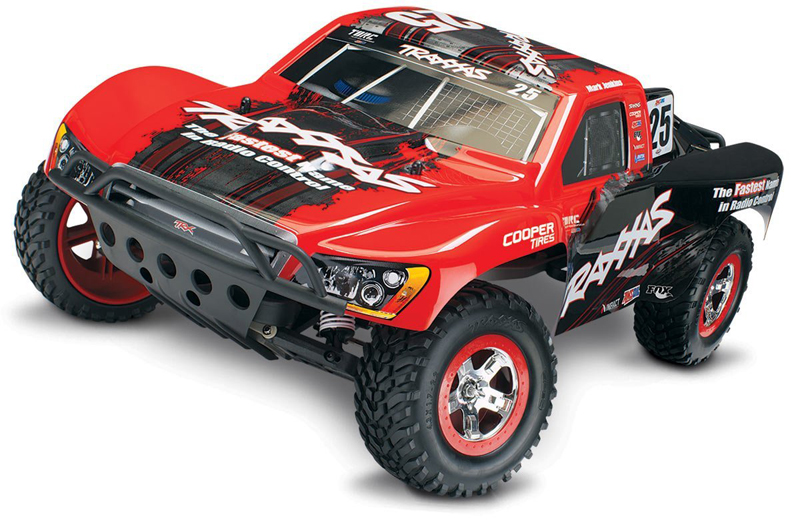 Traxxas Slash 2WD is a short course racing truck with TQ 2.4GHz radio system. Some of its attractive features are: a cool graphic licensed body design, waterproof electronic components and high performance.
History
Traxxas was established in the year 1986 in Texas, with the single goal of replacing traditional kit models with already assembled ready to race cars (RTR). By 1987, they also started manufacturing trucks and buggy models. Nitro RC cars were first manufactured in the year 1992 and they quickly gained popularity. Along with a new Self-Righting technology, they introduced their biggest truck model in the year 2015.
Their history has shown how much they have continued to grow since their inception. Traxxas is a name, every hobby grade enthusiast knows.
Salient Features
Traxxas has continued to manufacture many truck models and it currently has more than four brand lines, producing some high-quality radio-controlled models. Therefore, here are some features of the Traxxas RC Cars produced by Traxxas:
Type of Models
Traxxas dominantly produces off-road RC cars (vehicles that can run on any kind of terrain and withstand all kinds of weather). But it still has a few on road car models (cars that can only run on smooth paved roads).
1. Engine
Traxxas remote control cars use engines similar to TRX 2.5 engine in almost all its newer models. Other engines used are TRX 2.5R, TRX Pro 0.15 (older) and TRX 3.3 (newer model).
2. EZ-Start
All nitro powered Traxxas cars models are equipped with an EZ-Start, which is an electric starting system. This has replaced the pull cord feature, generally present in nitro models. EZ-Start has a small electric motor attached to a rear engine shaft and an electric wiring attachment to start the engine.
Modifications
All Traxxas models are also designed to go through numerous customizations and modifications.
Influence
Traxxas as mentioned before is acknowledged worldwide as the most popular manufacturer in hobby grade radio control models. They also produce many other remote-control products like gas-powered RC cars, planes and boats.
E- Maxx produced by Traxxas has been used as a framework by US troops as a bomb scout after Iraq's invasion. Many Traxxas Remote Control Cars were used to find roadside bombs but this was ultimately unsuccessful and the army had to discontinue their quest for these invisible bombs.
---
Conclusion
When selecting your Traxxas RC car or any other remote control drift cars, make sure to go through all the available products. They have a wide range of different rc cars, manufactured under different product lines. Though all their cars have similar features, there might be a few changes here and there. Therefore, look through all the features these cars have, before making your decision.