If you've always been a fan of short-course racing then the Traxxas Slash Racing Truck is not to be missed. The winning feature here is the suspension technology, formerly used in Traxxas Revo, who was the national champion in many events. DC motors make up most of the inner mechanism of the truck including the brushless DC electric motor.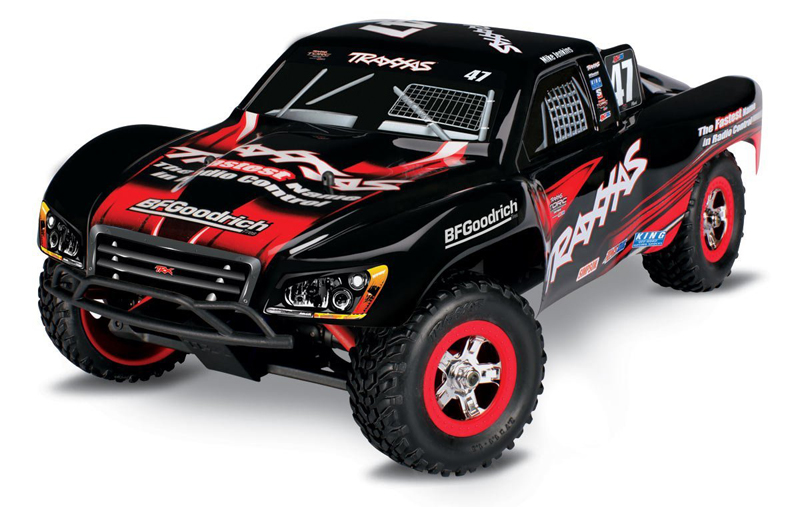 Specifications
TQ 2.4GHz radio system
XL-2.5 Electronic Speed Control
High torque with Titan 550 motor
2 Amp DC peak detecting charger
Revo suspension technology
Waterproof Electronics
All wheel drive
Independent suspension
Included Traxxas Power Cell NiMH Battery
Three drive profiles
Low resistance
Gold plated connectors
Construction and Design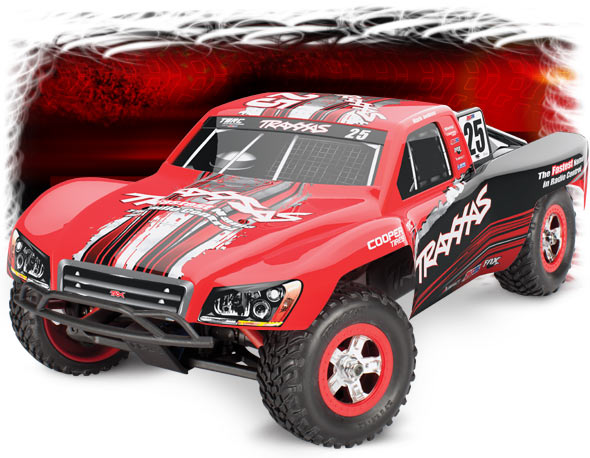 The product dimensions are 14 x 7.3 x 4.9 inches and its weight is 2.2 pounds. Superior quality polycarbonate shell, waterproof electronics and rubber-sealed ball bearings make it extremely durable.
Pros and Performance Accuracy
The motor here (Titan 550) is the same model, used in the earlier scale models of Traxxas. This means that it gives high speeds and steady torque.
An ultra-efficient power is also given through a patented Traxxas' High-Current Connector flow. This is attached to give a powerful performance.
You can even race this car in wet conditions because of the addition of a waterproof servo and o ring.
The TQ™ 2.4GHz radio system has an ergonomic design. This makes it comfortable to use for all day driving.
Tips for Safe Handling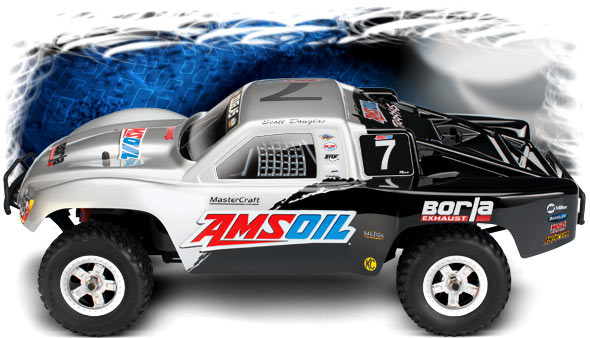 Make sure that the motor of the product is replaced periodically.
Not suitable for children under 18 years.
Also, the receiver should be tightly done and there should be no loose point.
The wheel nuts should be properly tightened so that the wheels don't slip.
The battery pack should be timely checked and replaced if worn out.
Safety should be the first priority and any faulty mechanism should be replaced and repaired as soon as possible.
The programming of the system should also not have any loose or frayed end. In case there are loose ends, fix them on time or send them to Traxxas for repairing and replacement.
Reprogramming the ESC may be required from time to time so that the Traxxas 70054 functions smoothly and properly.
Can it meet your expectations?
Whatever the weather, the Traxxas slash can easily handle intense racing because it is fitted with waterproof components. It has the award-winning Revo suspension technology. It has the largest motor in the mini class by far that gives powerful torque. The Traxxas Slash may be called mini, but it gives immense power. So fulfill your short-course racing dreams with this amazing product.
Don't Miss Out the Following Traxxas Radio Controlled Cars: