'Closing eyes, drifting away into the magic night, silently praying like a dreamer and falling asleep to dream about drifting, dream about my dream!'
Is drifting all about style and turns for you? For passionate ones there's more to it- the unique moments they treasure, the people they meet and the thrilling adventure they perceive while drifting!
Behind that mirage is a boy who fell for steering wheel and gas pedal to love with.
The GoStock presents a beautiful addition to its already flourishing catalogue through another drift car on 1/12 scale, radio controlled in nature. Its features illuminates its reputation, bringing out yet another success in the range of drift cars in the market with a cost effective approach keeping in mind. It surely demands to have a look, a keen one for all the toy hobbyists and passionate ones out there! It can make up as a glorious gift to your children!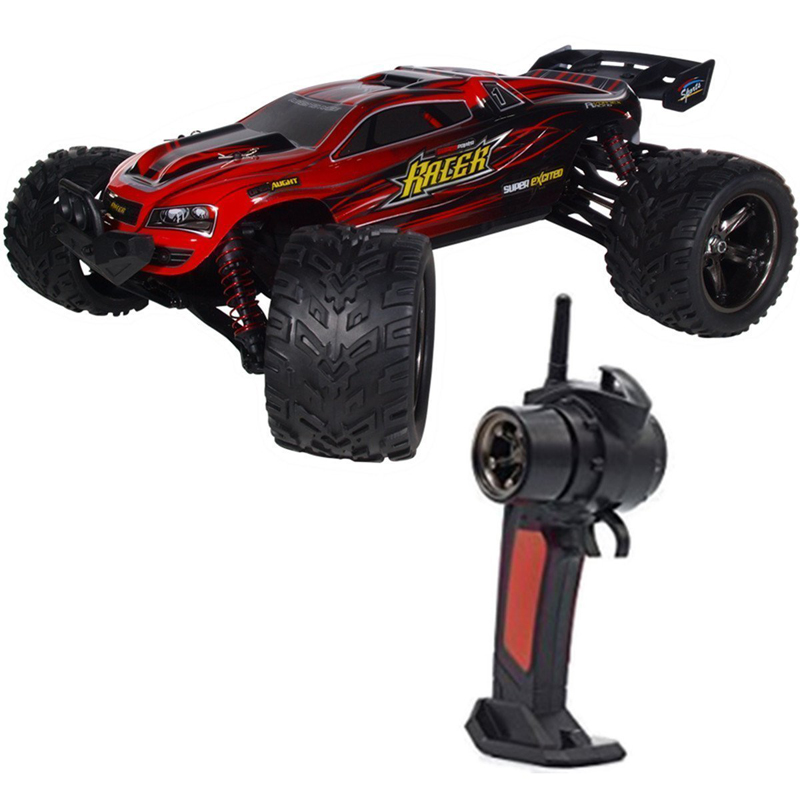 Here we present you with the list of features of GoStock Radio Controlled RC drift cars–
Isn't life all about speed? Well, here we bring you the 2WD car, remote controlled, d with a powerful Brush 390 motor for providing high speed upto 33+ MPH.
Most companies promise most things but with certain conditions. The GoStock remote controlled RC drift car tackles even the harsh tough gravel grounds and terrains smoothly. This is brought about by the adoption of heavy-duty rugged rubber tyres with hollow design and 4 wheel independent suspension system along with an independent metal differential.
The fierceness and powerfulness is demonstrated with 2.4G Transmitter, 4CH steering system along with speed wheels, enabling different colored cars to race simultaneously without any external wireless interference, making it a worthy gift for toy hobbyist and children.
With the allowance of a mere two hours full charging, the GoStock Remote controlled RC drift cars drift at maximum speed for 10 minutes playing time as it is provisioned with a 800 mah rechargeable Li-Fe battery operating at 9.6 volts. Isn't it an accountable feature worth considering?
Specifications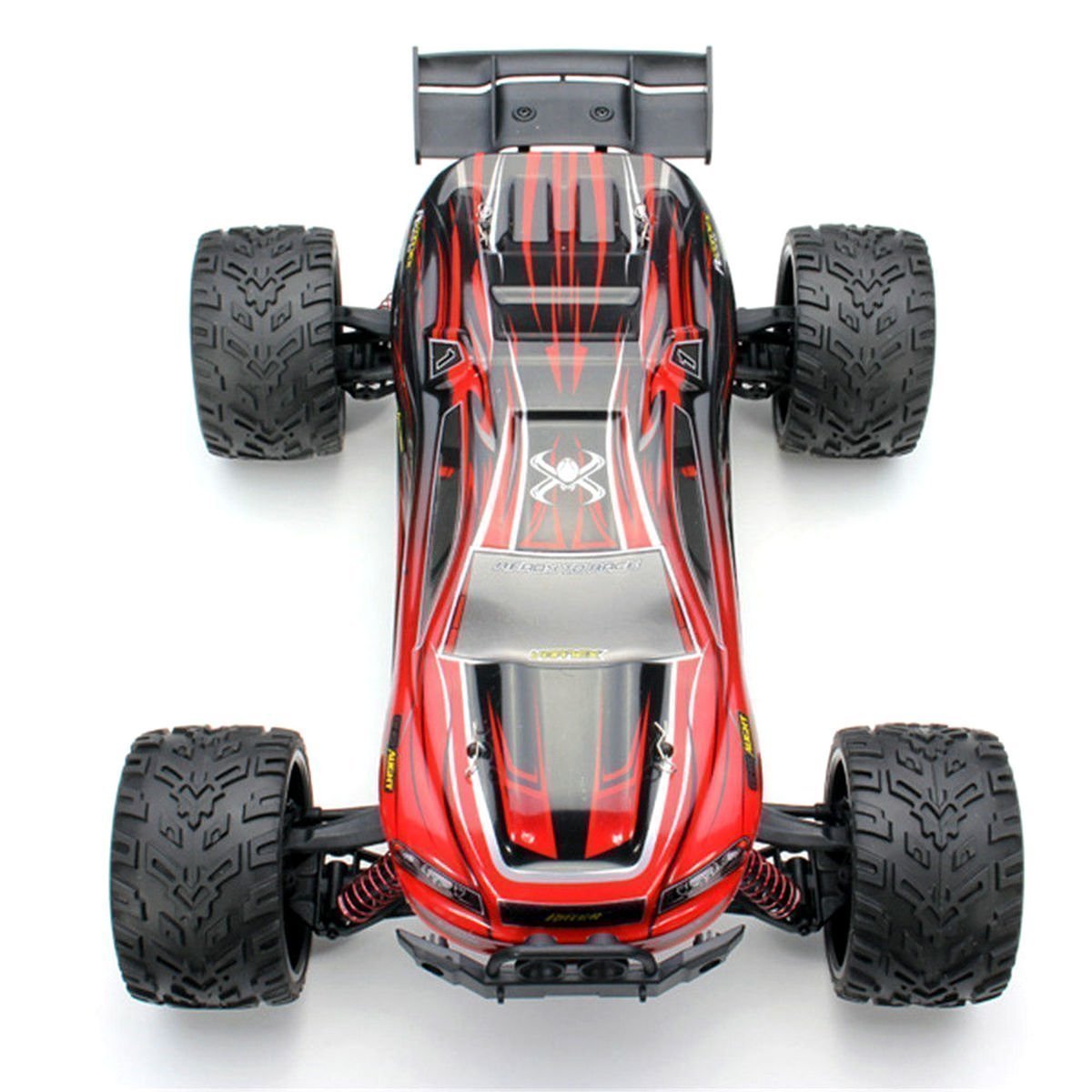 It has a transmitting frequency of 2.4 GHz
The battery power is 9.6 volts 800 MAH Li-Fe battery.
The play time of the drift car is around 8-10 minutes.
The control distance lies within 100m (328 feet).
The product dimensions measure as 34×26.5x12cm.
The product weight is about 2.3 pounds.
The recommended age is around 8 years.
Reviews
With generally acquiring top reviews and ratings, the customers viewed this product as a great starter car which is fast, durable, fairly robust and easy to run with a minimum maintenance cost.
In nutshell, worth adding to the catalogue!
Tips for safe handling
Avoid overcharging. No more than 120 minutes is needed to completely get it charged. Keep a close eye on battery status. Switching from solid red to light blinking is an indication to charge it.
Running the car in snow, rain or dessert without the shell may easily lead to short circuiting.
Accessories must be handled with care and must be affixed properly by following the manual.
Cost considerations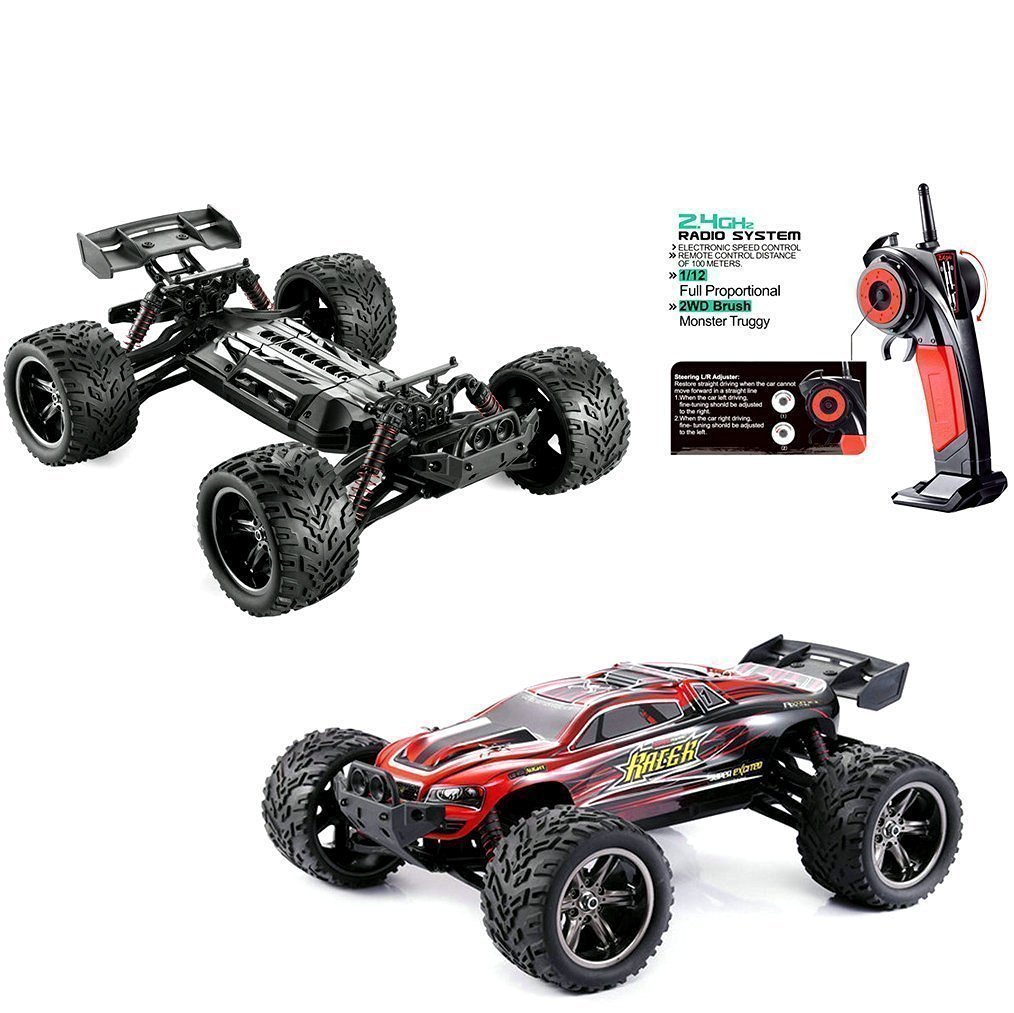 It offers a great deal to buy, with several additive advantages to it like its unmatched efficiency. Its addition will never let you down along with a minimal fair maintenance cost which is an accountable add-on to it. After following the manual closely, one can easily master it.
You will never lose. You can only run out of gas or time. Our GoStock drift car will always end you up on the triumphing side.
Get a GoStock Radio controlled RC drift car today and experience like never before! It is worth buying.
'In the drifting ground:
We heat drifts,
We dirt tracks,
We do autographs,
We do drifting.'
Checkout The Following Radio controlled drift cars As Well: