I am quiet, far far away from the crowd, a loner, delimited by the four walls of the room, holding crayon in hand against a white sheet of paper, sketching for hours and hours and hours, sketching drifting cars, wanting to impression my aspiration upon something real, something belonging to this world so as to last it forever!
For a drifter as an artist, the track is his canvas and the car is his brush with which it wants to paint something, something like never before, something close to him, every time.
Exceed RC comes your way for your true artistic redemption!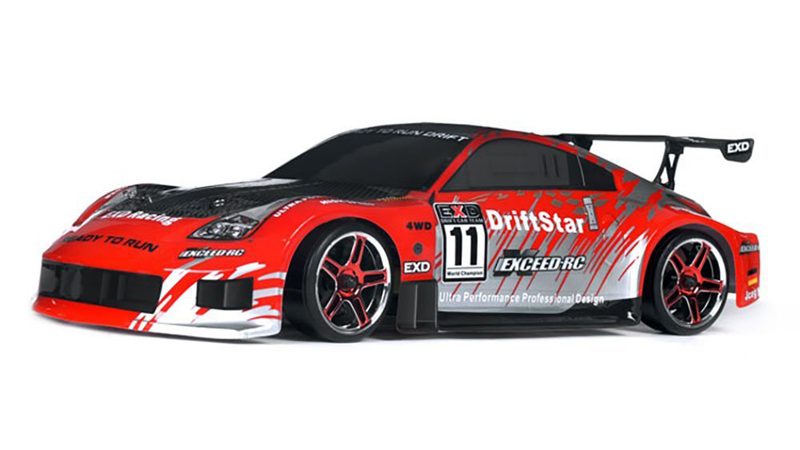 Construction and Design
This DriftStar model is a representative of a new set of drift cars with increased performance. It meets all the requirements from performance to looks to class. Accounting durability and high performance as basic factors during consideration, the new add ons to the drift car which includes good wheels and also set ups like toe-in, camber etc., can limit its limits beyond the sky.
Highlights
Length of the drift car is ¬380 mm (¬14.2 inches).
Width of the drift car is 200 mm (7.87 inches).
Height of the drift car is 112 mm (4.40 inches).
Wheel base is of 260 mm (10.24 inches).
Ground clearance is 4.5 mm (0.18 inches).
Diameter of the wheel is 65*26 mm.
Battery is 7.2 volts 3000 MAH NI-MH.
Motor is KV 3300 brushless.
Gear ratio is 6.52:1.
Pros and Performance accuracy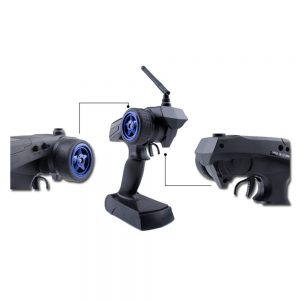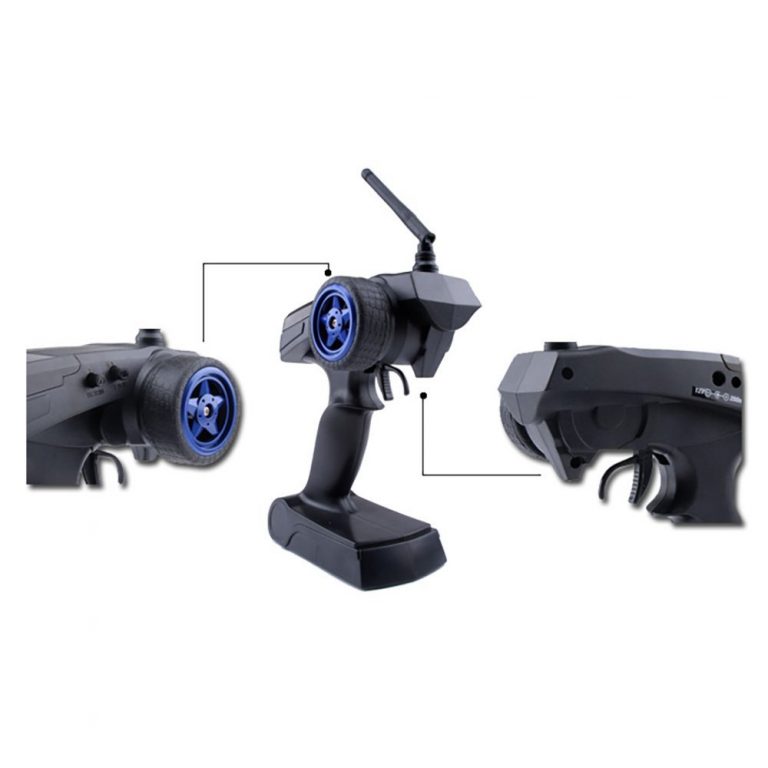 The gorgeously smooth four-wheel system enables swift yet adventurous ride without compromising the thrill you have been on the journey seeking out for. Complete ball bearings add to the swiftness.
Peerless features are comfortable as never experienced before. The drifter can easily physically accommodate himself in this brand new Exceed RC.
The shaft is anodized with Aluminium centre, thereby enhancing its longevity and stability.
The front and rear differentials are such providing the pro of high performance as output which is one of the most important aspects to be ticked before buying. Along with the differentials tyres spoke rims plated with chromes and drift wheels are worthy and fruitful additions to provide high performance.
Your safety is our priority. Keeping it in mind Exceed RC is provided with suspension arms besides a huge bumper foam in front to protect from the immediate or sudden impacts.
Drifting is all about steadiness and quickness which is fulfilled by precisely engineered steering fittings which yields quick reactions and responses.
Drive at full throttle with 3000 MAH Nickel-MH battery power working on 7.2 volts, inordinately impressive.
The high-quality radio gears are variously painted, trimmed and assembled prior to ready to shine!
Go drifting with all brand new Exceed RC and have fun!
Enjoy!
You Can Also Try These Amazing Radio Controlled Drift Cars As Well: