Monster Trucks have always been a great source of enjoyment. And with the latest technological advancements, they have become much more fun and easy to control.
Resembling a real truck they do some real hardcore action, take up fuel and also exhume smoke. They can climb up treacherous terrains, jump high and race like hell. Many R/C enthusiasts know the thrills of controlling and racing these little badass trucks.
To be the best among the many R/C trucks available, it has to have features that set it apart. The T-Maxx always crops up in best monster truck discussions. But is the new Traxxas T-Maxx 3.3:1/10 Scale Nitro-Power 4WD worth all the hype surrounding it? Let's check out.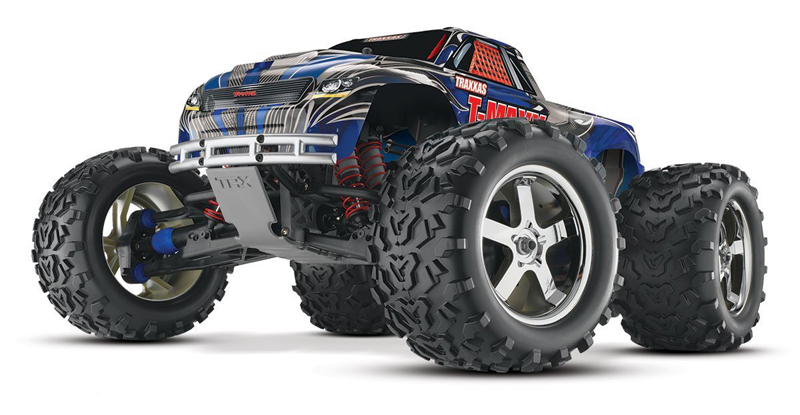 Specifications
Height: 10.9"
Weight: 4.536 kg
Starter: EZ-Start
Front Shock Length: XXLONG
Rear Shock Length: XXLONG
Chassis Type: Extended Chassis 4m 6061- T6 Aluminium
Hardened steel, Bevel Gear.
Radio System: Traxxas TQiTM4GHz with Link Wireless Module(3-Channel)
Gear Ratio. 1st Gear- 24.8:1, 2nd Gear- 15.8:1
Brake type: Vented Disc brakes.
Construction and Design overview
The TRX 3.3 Engine provides huge amount power and torque making it able to drive past 45mph. The Traxxas Stability Management gives stability to the truck by making corrections to maintain the vehicle's line and avoid slips or spinouts.
Has 6.3" Maxx all terrain tires on 3.8" Hurricane wheels, heavy-duty chassis braces, and transmission skid plate, which help it in overcoming any type of terrain.
The link app is provided in the Google Play and the App Store, which can be downloaded on your device and will give you controls of the truck.
TQi 2.4GHz transmitter comes with Bluetooth that can connect to your Android, iPhone, iPod, and iPad. It has the ability of a co-player. You can concentrate on the throttle and you friend makes the other necessary adjustments.
The front and rear are sealed but tuneable with oil to adjust the slip action. Large high volume dual-stage air-filter which help in increasing the torque and horse power.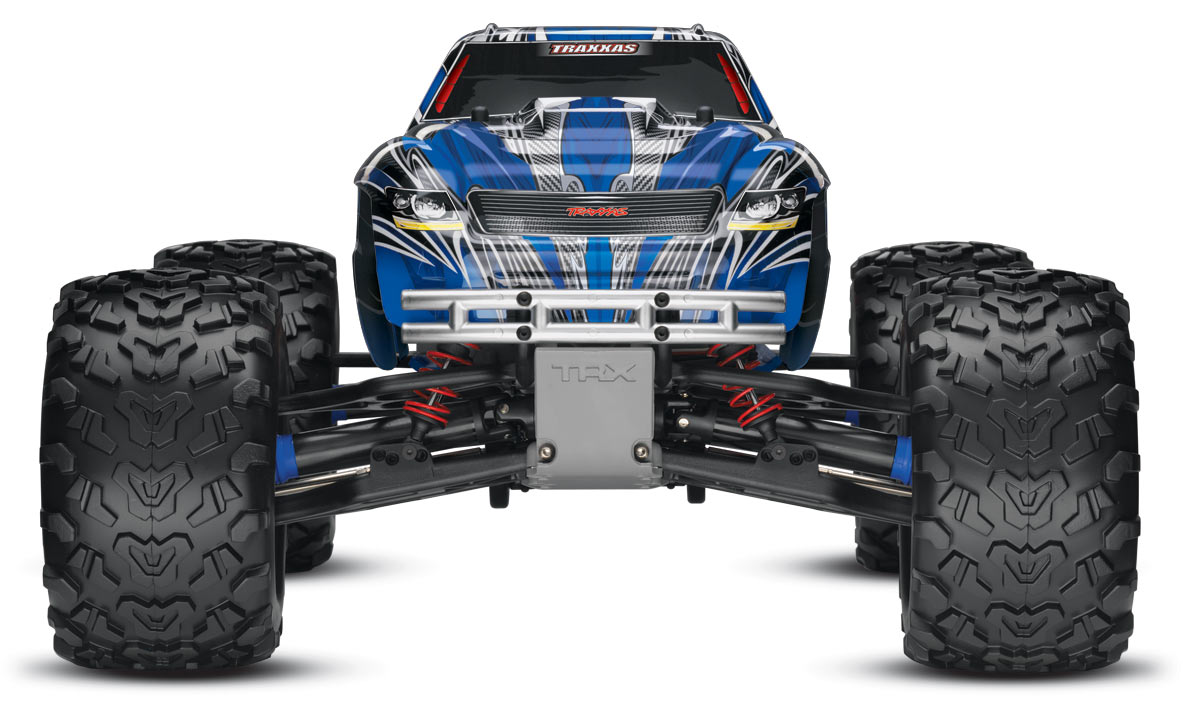 Additions
The pack comes in a ready to use state, fully assembled. Some additional accessories have also been added to the mix, like a high-quality 6-cell EZ-Start battery, a 500cc fuel bottle (for fast filling) and air filter element. There are a spare glow plug and a precision metric specialty tool set for servicing.
Pros and Performance Accuracy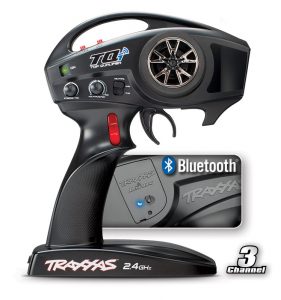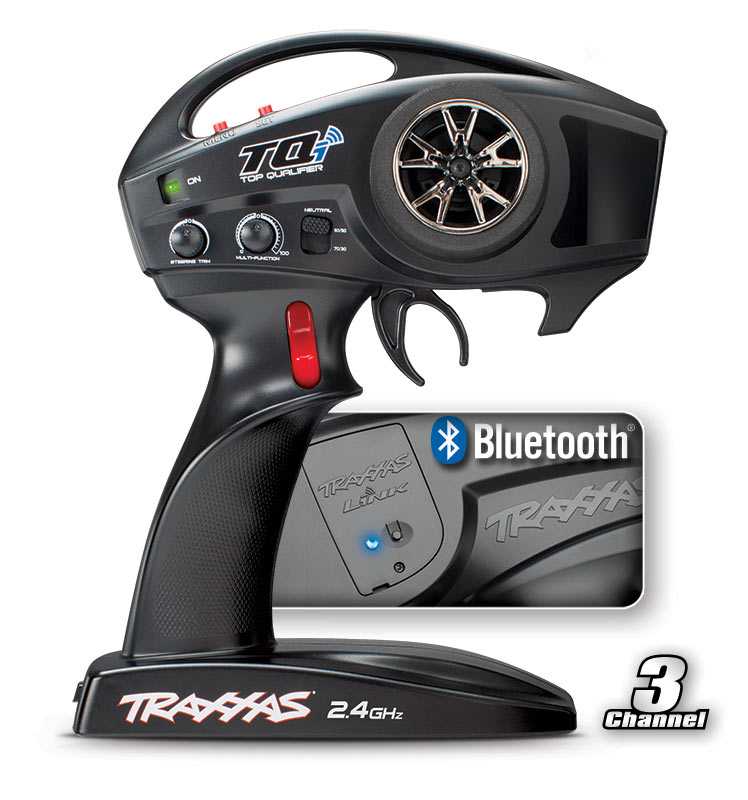 Comes fully assembled and Ready-To-Race.
Starts easily with the EZ- Start push button and comes with charger.
Can overcome rocks, dirt, boulders, and trenches.
Can work with asphalt, smooth concrete, and ice.
Does well on a track. Climbs, Jumps and does flip easily.
Download Traxxas Link and the sensors collect real telemetry data (RPM, speed, temperature, voltage) wirelessly. Up to 9 customizable gauges to see your performance.
Includes an adjustable wheelie bar.
Adjustable steering and throttle sensitivity.
Performance of the radio system and the link app are up to the mark.
Also included are Fuel filler bottle, spare glow plugs, and 24×7 customer care service.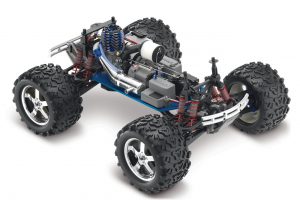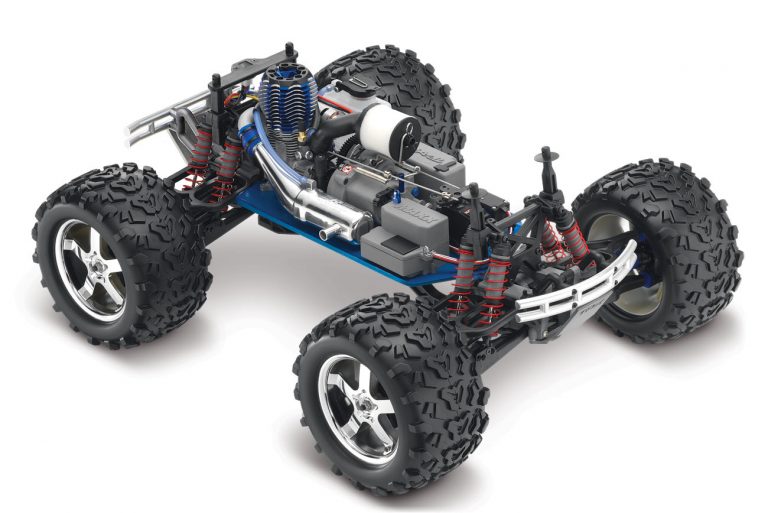 Can It Meet Your Expectation?
The T-Maxx has always been a known presence in the R/C enthusiast circles. Known for its consistent technological innovations and advancements, the T-Maxx is the best R/c trucks on the block. From a pro to a new hobbyist everyone can enjoy this Monster Truck. The Traxxas T-Maxx 3.3 has all the features to make it a top-notch Nitro Radio Controlled Cars. The bigger tires help in gaining maximum stability and it conquers all obstacles with ease. The nitro power gets the truck from low to high speed in a jiffy. The Radio controller works perfectly well.  The beautiful design on the anodized blue color looks brilliant and captivating.
Don't Miss Out the Following Gas Radio Controlled Cars: