As you unpack the KELIWOW Eagle 3 High Speed Off-Road RC Car, you will be blown away by its monstrous looks and bold design. Equipped with a powerful 390 motor, 7.4V 1500mAh Lithium battery and a radio system, this monster boasts of a top speed of 25mph.  It has great control and good grip. It is a suitable RC model for racers of all skill levels. The performance of this RC Car will immerse you in the thrill of racing and will fill you with an adrenaline rush.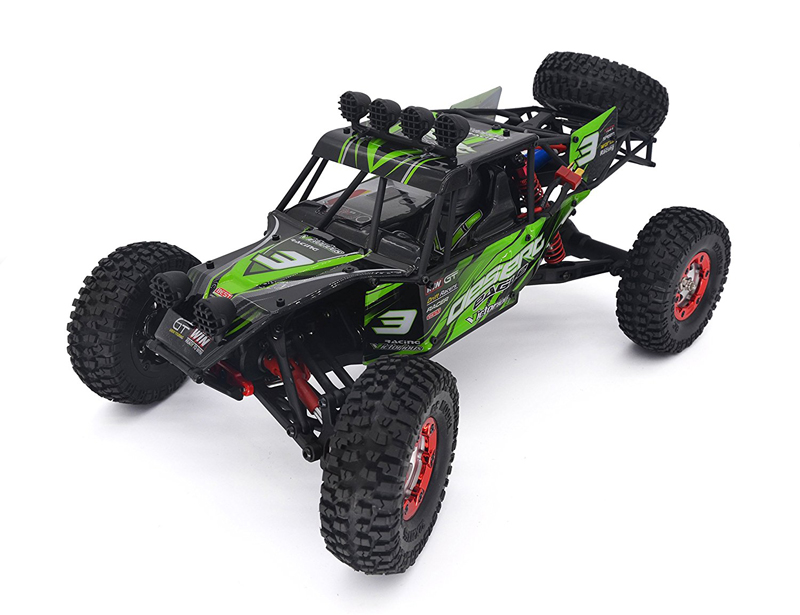 Specifications
Package Includes: RC Car, Transmitter, Battery Charger, User Manual, Tool set, Li-ion Battery
Charge time: Around 2.5 hours
Running time: Around 15 minutes
Remote distance: 80 Meters and above
Speed: 25mph
Protection System: Protection from overcharging and overheating
Construction and Design
The KELIWOW Eagle 3 High Speed Off-Road RC Car has an intimmidating look that is raw and bold. It has a great suspension system that allows it to overpower obstacles easily and makes it suitable for offroad racing. It is also designed in a manner that makes room for easy repairs and convinient modifications.It is packed in a ready to run condition wherein no assembly is required.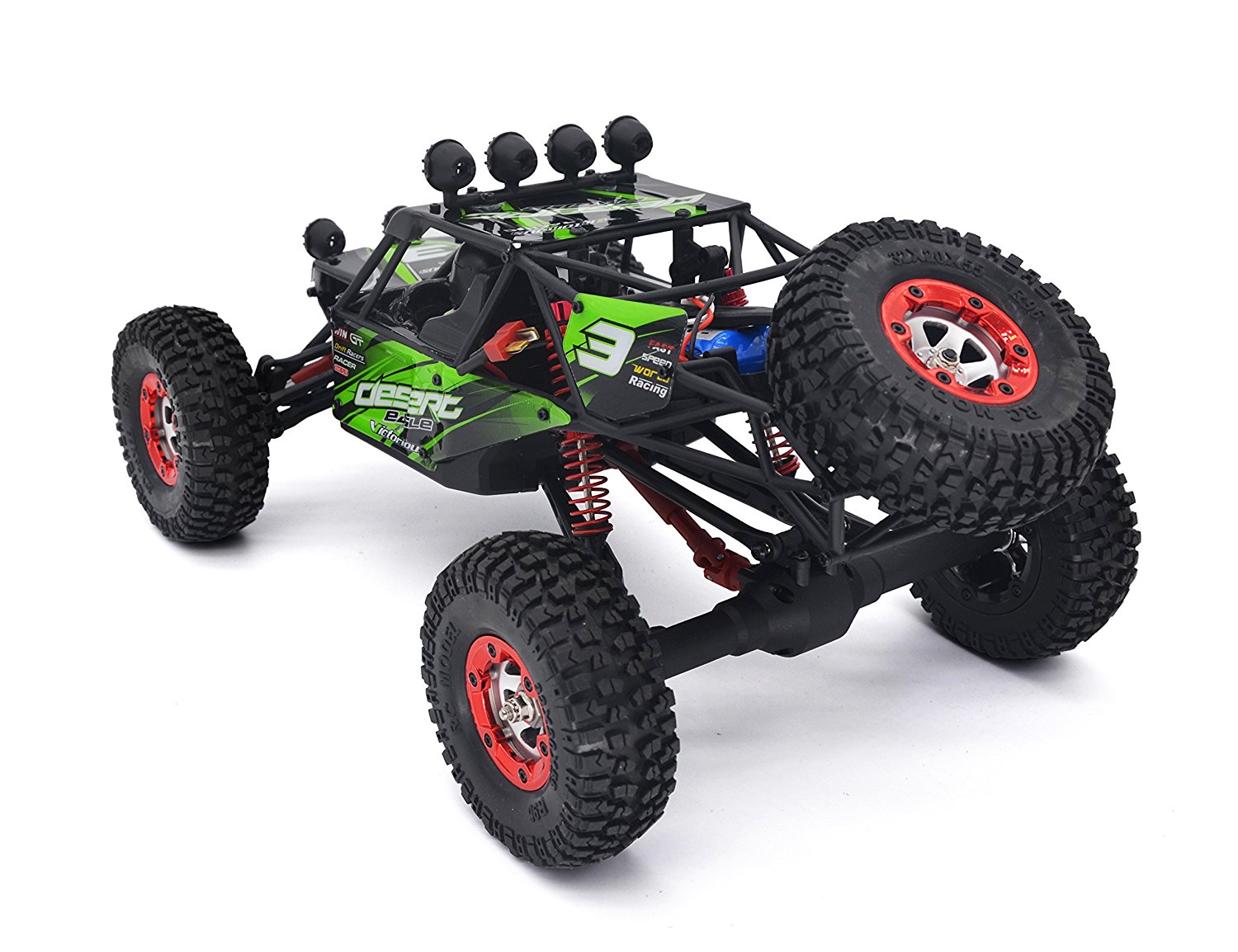 Pros and Performance Accuracy
Fitted with a 390 motor that is powerful, it can achieve speeds as high as
Battery provides protection from overcharging due to the Lithium-ion component.
A remarkable radio system makes it possible to control the car from a long distance of greater than 80 meters. The controlling is stable and easy.
Its 4×4 Wheel Drive System allows it to run faster and makes it efficient on rugged and dust roads.
It is very convenient to modify this car as your skill level advances. It is also easy to find replacement parts as they are widely available and easy to find. Therefore, repairs will never be a hassle.
Tips for Safe Handling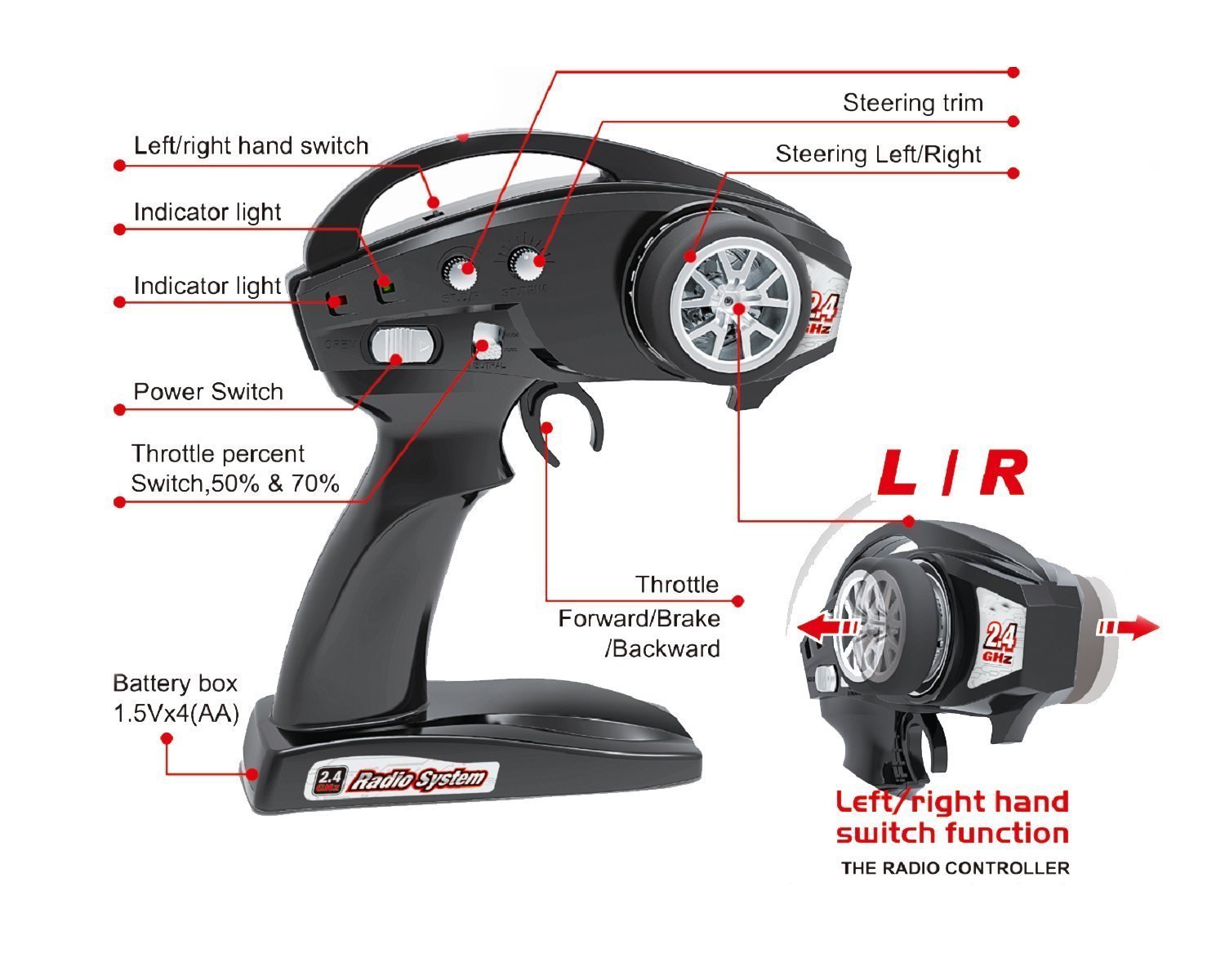 This RC Car is for children above fourteen years.
Beginners must use it under supervision till they get a hang of it.
After use for a considerable time, the motor get hot. Therefore, be cautious while handling it and avoid touching immidiately. Wait for it too cool down.
Don't keep it running on two batteries, while one is powered off. Allow the motor to cool down to prevent the motor from burning out.
Control the throttle speed carefully to prevent the car from flipping over.
The car is not waterproof therefore avoid driving it during rain, or on tracks that might be wet.
Can It Meet Your Expectations?
The KELIWOW Eagle 3 High Speed Off-Road RC Car, as its name suggests, was designed for off road racing meant to conquer rocky and ueven dirt tracks. Its monsterous design and intimidating looks stand for its rugged racing performance and the ease with which it overcomes all obstacles. The KELIWOW Eagle 3 has everything that a good RC Car demands. It is fast, durable, steady and bold. It has a super fast speed but at the same time it is easy to control and provides good grip. All replacement parts for this RC Car are available widely making it easy to repair. It is also designed in a manner that it can be modified easily. Therefore, as and when your skill level improves, you can modify its features and make advancements in the design and components.
Cost Considerations
It is a fun packed remote control racing car at $114.00. It provides great features and high performance making it value for money. The combination of a powerful 390 motor, 7.4V 1500mAh Lithium batteryand a radio system makes it a great buy at a price of $114. The car looks really awesome while providing you with great speed and durability. Its quality and ease of control will make it a buying decision that you will never come to regret.
Don't Miss Out the Following High Speed Radio Controlled Cars: