Want to race cars with your kids or are you a Mustang Lover? This Vehicle is a great one for children and even adults who love to race cars during their free time and not only for playing but the design of the car is splendid and hi-tech that is sure to blow your mind!
For those who are fans of remote control cars, this Mustang by Maisto is wonderful to play racing with your kids and is priced economically within your means to let you have fun without worrying about money!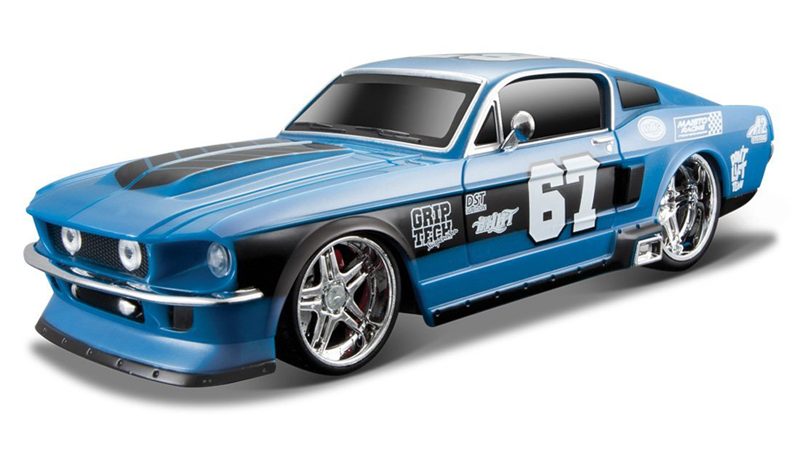 Specifications
Dashboard designed controller for this radio control car.
Steering wheel to adjust in all directions.
Fueled by batteries.
Constructed as per 1:24 scale and having advanced modifications.
Controlled styled on different frequencies.
For children more than 8 years of age.
Construction and Design
Maisto R/C 1:24 Scale 1967 Ford Mustang GT Radio Control car is devised as per 1:24 scale manufacturing it as a highly styled and modified vehicle to play with. It is a luxury for all remote-control car fans and its wonderful styling is just awesomely carried out. The controller to is in the shape of a dashboard which is shiny and accelerates rapid action to give you a realistic car race type scenario. The body parts of the vehicle are in designed in a way that can be modified and with more of an authentic structure that will make you a fan of this amazing radio control car!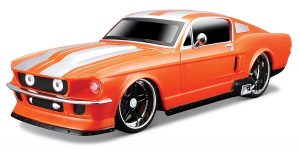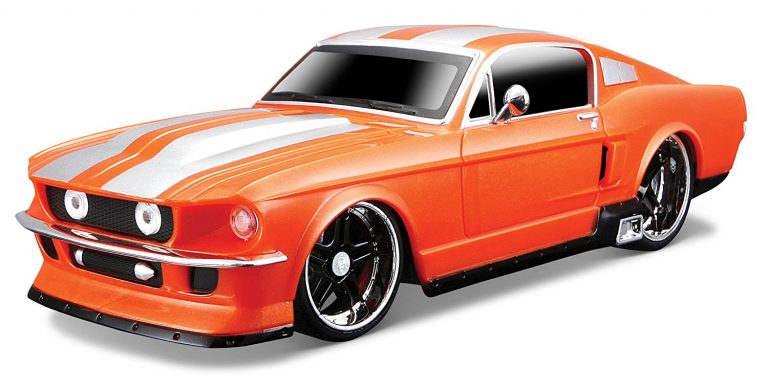 Pros and Performance Accuracy
The devising of the car is done in a super authentic way to give it a look of the real Mustang and the remote control to is action packed!
The controller is structured on different frequencies and makes the action took a rapid turn while racing this car.
The headlights of this Mustang are another realistic feature with the working characteristic makes it a stylish collector toy.
The radio control is composed in a way that you can control two cars at a single time.
The modifications are another pro to this vehicle since the wheels and body parts are put up in an authentic yet customized way.
Tips for Safe Handling
Cautiously read all the instructions given on the box before handing them the vehicle.
While playing, the range effect of the radio controller can be limited due to multiple frequencies.
Moreover, during the modification of wheels, make sure to go through the instruction manual.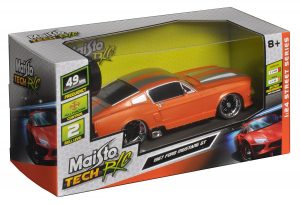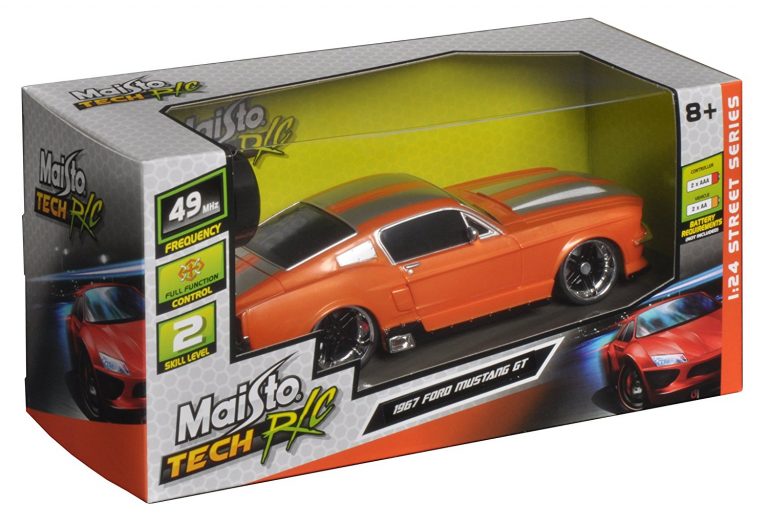 Can it meet your expectations?
Of course, Maisto is great for children to play with and even adults can end up being addicted. If you are not a car racing fan, this can also work great on your display shelf.  Furthermore, the design of this Ford Mustang is made to be as realistic as possible. The prices are also in affordable range and with the action that comes with the radio controls, the price range cannot get better than what it is already. Hence, the car is quite a wonderful one to meet the expectations of car lovers of all ages! To know more about this awesome product, click here.